Put Down the Pen & Paper. Close Excel. There's a Better Way to Manage O&G Data.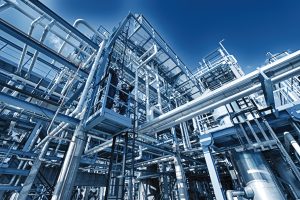 The oil & gas industry is built on efficiency. This isn't new to you. It's a defining characteristic of your industry.
The Oil Industry Strikes Data
Everyone upstream and downstream in the oil and gas industry recognizes that data management has become a top priority.
You are facing unprecedented data challenges – vast (and growing) testing & sample volumes, increasingly complex regulatory considerations… and you need fast, accurate data analysis and insight-driven decision-making.
There are more sensors and more instruments collecting data across the entire spectrum of the industry – from exploration and drilling, to production and distribution. Data is growing increasingly unmanageable with the tools available in your labs.
Faced with this flood of data, your oil & gas lab managers and analysts are confronted with a number of challenges. How many of these sound familiar to you?
How do you:
best acquire a top-to-bottom picture of every material across its lifecycle, from crude oil to finished product.
evaluate how one processing plant is performing compared to another
detect and correct aberrations in temperature, pressure, and other environmental factors, in near-real-time.
ensure compliance in the face of increasingly stringent regulations, such as evolving standards for the control of smog-producing chemicals like sulfur.
That all wraps up into the question: how do you accomplish all of these functions efficiently, with no shutdowns, and without the need to perform duplicate costly tests?
As with many other industries, O&G firms have adapted to their data-driven reality often by fusing together a mixture of data handling solutions over the years. This has often involved capturing data in Excel spreadsheets or using (Gasp!) good old-fashioned paper and pen.
Yes – actual paper…with real ink!
But is this making you spend too much time managing & sorting data, and not enough time analyzing & acting on it?
New Ways to Manage Data
In Data is the New Oil, even in the Oil and Gas Industry – Insights from the SPE Data Science Convention 2019, Data Scientist Shubham Tiwari notes:
"Data science and machine learning have been the force behind major shifts in industries like the internet, finance, marketing, among others. The oil and gas industry has been no exception, quickly getting acquainted with the concept in the early 2010s, and applying them to extract valuable insights in the upstream, midstream and downstream sectors. Refined data has thus remained a valuable asset to companies within the industry. Clive Humby had famously compared data to the new oil, noting its inherent value shining through after being refined."
The report further shared that "the estimated value for the [O&G] industry due to digital transformation is about $1.7 trillion, with a consequent reduction in carbon emission by 1.2 million tonnes."
Think about that for a second: $1.7 trillion. How much of that $1.7 trillion value can you capture for your labs?
There is some good news – a Laboratory Information Management System (LIMS) can help companies address data challenges – and better identify & act upon opportunities in near-real-time.
Can You Reduce Risk and Speed up Decision-Making in the Oil and Gas Industry?
While lab informatics was once considered a platform for healthcare-related labs, the desirability of creating & maximizing efficiencies in operations has led to its adoption among petrochemical & refining companies.
The principal goal of LIMS adoption in the O&G industry? Reduce risk and operating costs by making more timely decisions.
LIMS platforms are reinventing the modern O&G lab by:
creating efficiencies
speeding up time-to-result and analysis
improving (and in some cases, introducing) lab integration
ensuring better data accuracy
simplifying compliance with industry standards.
LIMS O&G Applications
In the petrochemical industry, LIMS perform a wide range of functions to support operations. Among the more common functions, labs typically leverage LIMS for:
Batch & Sample Management
Testing Schedules & Sample Monitoring Management
Image-Map Hot-Spot Visualization in Facilities
Safety Data Sheet Maintenance
Instrument Maintenance & Calibration Tracking.
Implementing O&G LIMS
Transforming your lab's efficiency with LIMS can be done, but not all platforms are the same (also check out: Is Your LIMS Sustainable? Why Configuration is the Way to Go – Part I of II). Exercise caution and perform intense due diligence on any LIMS platform you evaluate to ensure it is well-suited to your particular application.
Efficient Workflows Differentiate LIMS
Workflows and their efficiency levels have always been a key differentiator between LIMS platforms. Some LIMS are customized to one particular industry and don't work for others. If you're thinking about implementing a LIMS you'll want to ensure that the workflows available are relevant your business environment.
There are out-of-the-box industry LIMS solutions which deliver the workflows and functionality required by petrochemical and refinery users. These industry-specific solutions can eliminate (or severely curtail) costly, risk-prone customizations, and lengthy LIMS deployment timelines, without sacrificing functionality.
Pure Productivity – Without the Clutter
The value of a pre-configured LIMS specifically built for petrochemical and refinery companies lies in the time and cost savings such a solution delivers. Deployment time, for instance, can be reduced by 75%, while deployment cost savings can approach 85%, compared to a traditional LIMS implementation.
To address some of the challenges companies face with a generic informatics solution, LabVantage developed a pre-configured, purpose-built oil & gas LIMS which helps refineries run at maximum efficiency with lower risk while improving both product quality and the timeliness of executive decision-making.
Designed by experts with decades of experience in petrochemicals and refining, LabVantage Oil and Gas is built specifically for these labs. It operates precisely the way petrochemical refineries do – while delivering significantly faster deployments in a cost-effective package.
Maximum Compliance with Minimum Hassle
The other advantage of a purpose-built LIMS? It's tailored to your industry's compliance needs.
It should handle ISO 17025, 21 CFR 11, Annex 11, and GxP, EPA protocols and state-specific regulations (e.g., California's particular standards for air quality control, as well as specifications for seasonal blends. Safely Track, Store, and Label Hazardous Material). A compliant-ready platform not only helps improve facility performance and efficiency, it can also help you avoid costly regulatory penalties.
Any out-of-the-box solution should include relevant ASTM test methods – another factor LabVantage leverages to speed up the implementation process. Among the many built-in methods are:
Multi-element Analysis of Crude Oils Using Inductively Coupled Plasma Atomic Emission Spectrometry (ASTM D7691 – 16)
Determination of Sulfur Compounds in Natural Gas and Gaseous Fuels by Gas Chromatography and Chemiluminescence (ASTM D5504 – 12)
Determination of Benzene and Toluene in Finished Motor and Aviation Gasoline by Gas Chromatography (ASTM D3606 – 10)
If your company is looking to reduce risk and operating costs by making more timely decisions, visit LabVantage and learn more about LabVantage Oil and Gas >
---
Related Links
Oil & Gas Industry: Extracting Efficiency from Your LIMS
Pre-Configured LIMS for Oil & Gas Labs
Faster LIMS Implementation with Industry-Specific Solutions