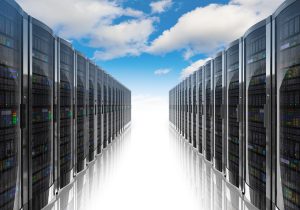 If you're installing a new LIMS system for multiple labs, you have an important decision to make: should each lab have its own LIMS, or should multiple labs share the same one?
While cost and simplicity would make you lean toward having a single global LIMS, don't base your decision on those factors alone. Instead, when you have more than one lab you should examine several additional factors.
Let's look at a few of them.
How Accessible is the LIMS Server?
The first element to consider is how accessible the LIMS server environment is or will be. When multiple labs have disconnected networks, you're left with two potential scenarios to weigh:
Can you connect those networks? To do so, you would typically install a VPN or private fiber connection between the labs. This requires both a capital investment in additional networking hardware and an operational investment in manpower – ultimately relying upon technical staff trained to implement and maintain a reliable networking solution.
Alternately, you can choose cloud hosting. With cloud hosting, each lab has a secure connection to the host—AWS or Azure, for example—and the labs can independently access the LIMS solution in the cloud. While the requirements for this solution overlap with direct connection (above), there remains some investment in VPN hardware, as well as a need for knowledgeable IT support.
However, the support still needed to manage a cloud-based LIMS must be weighed against some of the benefits. Using a cloud host delivers benefits in other ways. For example, labs can offload certain IT responsibilities to the host, and performing routine backups becomes a much simpler process. The key advantage is simplified data sharing and improved collaboration/coordination between labs.
If either of the two scenarios listed above is not possible, then two (or more) separate LIMS systems might be the best laboratory informatics option for you.
Do Your Labs Share a Purpose?
After accessibility, the second factor informatics infrastructure decision makers should consider is whether multiple labs share a common purpose. For example, let's assume that two labs have a 50% overlap in product testing. This would be a good argument for using a single, global LIMS solution which facilitates and accelerates collaboration.
In such cases, a single solution would save time and resources in terms of creating and maintaining shared master data, user training, standard operating procedures, day-to-day management of user accounts, potential alignment of job functions, etc. While a single global LIMS costs more than any one separate LIMS system, it will certainly be less than the combined cost of multiple systems.
Also, a global LIMS will be easier to expand as your organization grows.
Additionally, once multiple labs share a single LIMS solution, you can streamline certain technical activities. For example, labs can share a single data backup strategy, disaster recovery method, load balancing and failover solutions, which leads to significant cost savings.
What Are Your Lab's Regulatory Requirements?
At times, regulatory restrictions may make a single LIMS system a poor choice. Let's assume an organization develops a product, then produces the product for clinical or public use. For the sake of simplicity, let's call these labs R&D and QA.
At the organizational level, these labs aim to develop and distribute the best product possible. There may be very real cases where R&D develops a formulation or product design, which is then transferred directly to QA for production.
While it might seem that these labs share a common purpose, the regulatory requirements governing these environments is dramatically different.
Compared to a typical QA environment, the controls that pertain to the R&D LIMS will be much less rigorous than what is required by something such as CFR 820, for example. While a R&D LIMS is intended to provide a level of flexibility that encourages documented creativity, the QA environment implements strict controls against that same level of flexibility and creativity.
Let's be specific. Think about the level of validation required by a small change to a report in the R&D environment compared to the QA environment. Or, the rigorous testing that might accompany a software upgrade in the quality environment compared to the R&D environment.
The disparate way in which regulatory requirements are applied to each lab—even when they share a very high-level purpose—will almost certainly frustrate one or both labs. R&D will be frustrated by the inflexibility of the QA lab, and the QA lab will be frustrated by the seemingly lax attitude by which R&D wants to change the LIMS and its environment.
While cloud computing is making single, global LIMS systems easier to implement, decision makers in lab information management must evaluate a wide range of factors when deciding whether a shared system will result in happy users, regulators and IT professionals.
Keep in mind, whether you choose one global LIMS system or separate systems with dedicated accessibility, purpose and regulatory requirements, LabVantage LIMS is designed to meet your requirements. Find out LabVantage can help you – get in touch with us.