Hmmm … a sunny beachside venue in mid-November, with loads of lab informatics information & networking? Or you can rake leaves.
What would you rather do?
With a record number of registrants for this year's conference, CTEC2019 in Dana Point, California next month will offer more of everything! (FOMO? Register here now so you don't miss out!)
There are many exciting new additions to this year's conference. But some things don't change from year to year. CTEC 2019 is still the venue for connecting with the world's best laboratory informatics people. If you want to learn best practices, get training and find new innovations for LabVantage LIMS, this is the conference for you.
Why?
Because the entire community of LabVantage experts is in one location!
CTEC continues to grow and expand. So what can you expect this year in Dana Point?
Customer Presentations!
Learn from other LabVantage users! This year's CTEC includes more customer presentations than ever.
Breakout Topics!
Choose from new educational topics, including laboratory analytics and work assignment & planning.
Training!
You'll have access to more hands-on training options at this year's show. CTEC training courses are available at a significantly reduced rate, and are geared towards helping you get the most from your LabVantage investment.
Laboratory Fair – New Booths!
Meet our team of experts, and learn how other customers are using LabVantage. Discover the latest innovations, technologies, techniques, and strategies you can use to power your labs.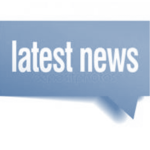 Introducing…LabVantage 8.5
It's kind of becoming a thing.
This year – you'll see a deep-dive into the latest features and functionality that LabVantage has planned for 8.5.
When you hear something at CTEC, it means you're among the first to learn what's new and how these latest capabilities can help you get the most from your investment with LabVantage.
TIP! Be sure to schedule the Monday sessions (9:30 a.m. – 12:00 p.m.)! LabVantage R&D staff will deliver presentations on some of the exciting improvements in LabVantage 8.5.
The highlights:
Scientific Data Management System (SDMS)
The introduction of an SDMS into LabVantage ranks high among this year's updates to LabVantage. The SDMS allows users to capture, archive and secure raw data generated by laboratory instruments and systems.
Configuration Management and Transfer (CMT)
Learn about a new managed process for making master data and configuration changes in your LIMS.
SPC, SQC & DQC
All tools which help improve processes and data quality through statistics.
New workflows
Achieve higher efficiency and learn how to automate the sequencing of DNA and RNA.
TCG mcube
Get ready for powerful analytics to identify improvements, uncover risks and make faster decisions.
And much more!
Want to Take LabVantage 8.5 for a Spin?
Buckle up.
LV8.5 live demonstrations will be available
every day (but not during lunch hours!):
Monday: 1:30PM – 5:00PM
Tuesday: 8:30AM – 11AM
Wednesday: 9:30AM – 11:00AM
The CTEC App
Back by popular demand, the CTEC event app is available again this year. The app helps you stay connected throughout the event and allows you to create a personalized agenda – and you'll be entered into a daily prize raffle just for joining! Stay tuned for installation instructions and exciting new features.
And For Serial Procrastinators…
You know who you are…and we get it!
It's still not too late to attend CTEC2019. Learn more about the conference, or Register Today!
Have questions? Contact us at 908-707-4100 or email us at: ctec@labvantage.com.